Team
Alumni
Annika Backes
Name: Annika Backes
Position: Master's student
Annika has studied Economics and Management Science at the University of Leipzig and is currently finishing her Master's degree in Economics with a focus on Applied Econometrics. Her research interests are economic and social interdependencies and the impact of regional economic performance on political preferences. She joined POLISES to write her master's thesis on the effect of networks on the diffusion of microinsurance products.
In her free time, Annika enjoys cooking, going to the theatre and spending time outside.
Hendrik Gelsmann-Kaspers
Name: Hendrik Gelsmann-Kaspers
Position: Master's student
Duration: December 2016 - December 2017
Hendrik studies Environmental Systems and Resource Management at the University of Osnabrück. In 2017, he wrote his master thesis at POLISES, in which he compares different risk-coping strategies of pastoralists with respect to their long-term ecological and economic impacts. He is interested in modelling human decision-making using the agent-based approach and in searching ways for a system transformation towards a sustainable world.
Hendrik likes football, reading the newspaper with a cup of coffee, and discussions of political and sustainability issues.
Filipp Grcondciel
Name: Filipp Grcondciel
Position: Master's student
Duration: October 2017 - September 2018
Keywords: Socio-ecological-economic & agent-based modelling, poverty traps, human decision making
Filipp is a master's student in physics. He is interested in complex systems and system dynamics, particularly the application of mathematical-physical methods to socio-ecological problems. During his training he wants to learn something about the dynamics of poverty traps.
Filipp did his bachelor and is now working as a student assistant in the surface/interface science section in Halle (Saale). A scholarship from the Hans Böckler Foundation gave him the opportunity to study and engage in socio-political areas like intercultural exchange or anti-racism.
Lemlem Habtemariam
Name: Dr. Lemlem T. Habtemariam
Position: Research Fellow
Lemlem holds a PhD from the chair of Agricultural Production and Resource Economics, Technical University of Munich. Her research experience and interest lies on understanding the effects of climate change on agriculture, farmers' climate change adaptation strategies, the impacts of agricultural technologies, farming practices and policies on farmers' income and food and nutrition security. She joined the POLISES group in July 2019 for a short term research stay. During her stay at POLISES, she will focus on studying the effects of agricultural insurance on rural households food and nutrition security.
Niklas Hase
Name: Niklas Hase
Position: Research Assistant
Duration: January 2015 - August 2016
Keywords: Social Network Analysis, Risk-sharing Networks, Mathematics
Niklas Hase was a Research Assistant at the Department of Ecological Modelling of the Helmholtz Centre for Environmental Research for 20 months. From 2007 to 2014, he studied Mathematics at the University of Leipzig. Within POLISES, he explored social-ecological side effects of policy instruments in eastern Africa. To do so, he used Social Network Analysis to understand the interplay of informal insurance within risk-sharing networks of pastoralists and formal insurance schemes like index-based insurance.
Falk Hoffmann
Name: Falk Hoffmann
Position: Research Assistant
Duration: September 2017 - June 2018
Falk was studying physics in Tübingen when he joined the Department of Ecological Modelling (UFZ) for his Diploma thesis in 2014. Guided by Birgit's supervision, he investigated polarization among pastoralists due to agent heterogeneity in an agent-based model of Gunnar's. Afterwards, he left for modelling urban heating systems within the BMBF project "Energy-efficient city Delitzsch" and for gaining experience in evolutionary multi-objective optimization at the Department of Computational Landscape Ecology. Since autumn 2017, he has rejoined to help Birgit prepare an international workshop to be held in March 2018: "Modelling approaches to enhance food security: Synergies from bridging the gap between the micro and the macro scale."
Apart from that, he is part of a community-supported agriculture project and plays ultimate frisbee. Further fields of interest include philosophy, some politics and alternative forms of society.
Felix John
Name: Felix John
Position: Research Associate
Duration: January 2015 - March 2018
Keywords: agent-based modelling, human decision-making, index-based insurance, sustainability economics
Felix holds an M.A. in Sustainability Economics, focusing on human-environment interactions (using agent-based models) and decision-making processes of boundedly rational agents. Felix joined the POLISES group in January 2015 and analyzes the economic and ecological (side-)effects of index-based insurance for East African smallholders. Other research interests include human decision-making in complex situations, agent-based modelling in the social sciences, the transition towards sustainability, and behaviourally-informed policy design.

Felix is a passionate singer in different choirs and likes playing racket sports (table tennis, badminton, squash).
Sophie Kerchnawe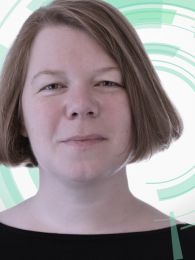 Name: Sophie Kerchnawe
Position: Master's student
Sophie studied mechanical engineering, specializing in aerospace engineering, at the TU Dresden and the TU Delft. She then spent 5 years in R&D in the automotive industry, where she worked on the industrial manufacturing of fibre-reinforced plastics. During this time she became more and more interested in design and the presentation of complex information. Now she is studying Information Design (M.A.) and is writing her master thesis in the POLISES group about the possibilities of communicating research results with the help of serious games. After her master thesis, Sophie wants to continue working in research and development with her new focus.
Photography is one of her most beautiful hobbies. She experiments a lot with blurring, so that her pictures are rather abstract and at first glance it is often impossible to recognize what she has photographed. She also enjoys meeting friends and is active as an alumna in the Erasmus student network ESN Alumni Deutschland e.V. and in the women's network Femtec.Alumnae e.V.
Anneliese Koppelt
Name: Anneliese Koppelt
Position: Research Assistant
Duration: October - December 2018
Anne has studied Economics and Psychology at the University of Halle (Saale). Since October 2018, she is a Master student at the University of Dresden in Psychology (Human Performance in Socio-Technical Systems). Anne is interested in sustainable behavior in terms of sustainable consumption and sustainable lifestyle. She joined the UFZ as an intern to support the research on behavioral economics. For modeling the heat sector until the year 2050, she researched heat-relevant behavior of industrial companies. Currently, Anne contributes to a literature research on farmers' behavior. She will focus on theories of behavior and behavioral change which are foreseen for integration into agent-based modeling.
Martin Kraus
Name: Martin Kraus
Position: Research Assistant
Martin has studied Mathematics in Würzburg and Jena. After going deeper and deeper into abstraction for six years, he decided to have a closer look on application now. The topic of his internship at POLISES is how different types of farmer behaviour can change land use. He is strongly interested in methodological questions regarding agent-based modelling as well, and, being still at the beginning of his journey into applied sciences, he will broaden his interest and maybe find a topic and a supervisor for a PhD position afterwards.
In his spare time Martin likes making and listening to music, reading and social activities of any kind.
David Kreuer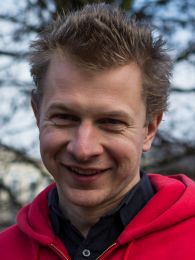 Name: David Kreuer
Position: Project Assistant
Keywords: social geography, pastoralism, drought, youth studies, insurance
David has a background in Middle East Studies and Computer Science. From 2008-12, he was a member of Collaborative Research Centre 586 with the University of Leipzig and the UFZ. Apart from facilitating the administrative side of things for POLISES, he provides the modellers with qualitative insights and quantitative data from his empirical fieldwork among pastoralists in the eastern Moroccan steppes and the High Atlas mountains. In his spare time, David is active in a housing co-op and enjoys distance running.
Jakob Lochner
Name: Jakob Lochner
Position: Intern
Duration: October - December 2017
Jakob studies physics at the University of Leipzig and did his Bachelor at the University of Göttingen. In particular he is interested in techniques to teach complex topics from science. Thus he is doing an internship in the POLISES group and develops a concept for a web based learning game, which teaches secondary class students the global links between decisions of themselves as consumers and food security in the global south.
Jakob likes walking through nature, cooking and hiking in the mountains.
Khadijeh RahimiBalkanlou
Name: Khadijeh RahimiBalkanlou
Position: Guest Scholar
Duration: October 2018 - June 2019
Keywords: Socio-ecological systems, land use/land cover dynamics, degradation, ecosystem services, Urmia Lake
Khadijeh is a PhD student at the University of Kashan, Iran. She joined the POLISES group in October 2018 to spend her sabbatical period at the Helmholtz Centre for Environmental Research. During her stay at UFZ, she investigated the spatiotemporal dynamics of ecosystem services in the Lake Urmia basin which is threatened by degradation. In this regard, she used remote sensing and innovative methods such as ecosystem services assessment matrix. She also has a background of working with social networks analysis on rangeland stakeholders in Iran.
She is the manager of an NGO and active in environmental protection issues in northwestern Iran. Swimming is her favorite hobby and she enjoys reading books and going out with friends.
Andreas Ruby
Name: Andreas Ruby
Position: Intern
Duration: January - April 2016
I study Geography and NwT (natural science and technology) in Tübingen. Normally, with my studies, I'm going to be a teacher in secondary school, but for my orientation and knowledge I prefer to make my experiences outside of the educational system of Baden-Württemberg.
From January through April 2016, I was part of the POLISES group, working on (board) games about the issue of land use by smallholders in developing countries.
Meike Will
Name: Dr. Meike Will
Position: Postdoc
Keywords: agent-based modelling, human decision making, social network analysis, insurance products, agricultural policies
Meike was a Postdoc in the BESTMAP project where she focused on the implications of agricultural policies on the adoption of environmentally friendly farming practices. Meike has studied physics at the University of Leipzig and joined the UFZ for her Master thesis on microbial predator-prey systems in 2016. In her PhD project, she worked in the SEEMI project where she combined the approach of agent-based modelling with social network analysis to explore the effects of microinsurance on informal safety nets.
Tim Williams
Name: Tim G. Williams
Position: Research Fellow
Tim is a PhD student from the University of Michigan (Department of Industrial and Operations Engineering). For his dissertation research, he is using both agent-based modeling and empirical analysis to explore issues of risk and resilience in smallholder agricultural systems. He is generally interested in the intersection of these two forms of analysis. Tim joined the POLISES group from August-November 2019 for a short-term research stay. During this time, he developed a stylized simulation model to compare the effectiveness of leguminous cover cropping and index-based microinsurance in enhancing the climate resilience of smallholder households. He also brewed his own beer and enjoyed playing ultimate frisbee in the Leipzig parks.