BESTMAP
Behavioural, Ecological and Socio-economic Tools for Modelling Agricultural Policy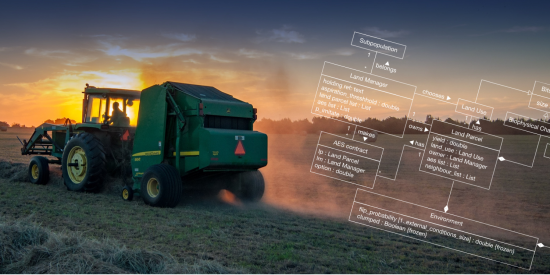 Nearly half of the European Union (EU) land is farmland. The European Common Agricultural Policy (CAP) supports the livelihood of over ten million farmers while maintaining environmental standards and good agricultural practices. Yet, pressures including land-use intensification, land abandonment and climate change remain a challenge to the current CAP and its implementation.
BESTMAP aims to develop a new flexible, interoperable and customizable framework that will take account of farmers' needs and effectively monitor policy impacts on natural, social and cultural assets in rural areas. The newly developed framework will be implemented in five regions across Europe, holding diverse agricultural, socio-economic and political backgrounds: Humber Catchment (UK), Mulde River Basin (DE), South Moravia (CZ), Bačka Region (RS), Catalonia (ES). As a results, a simple-to-use web-tool will be developed, helping policymakers analyze the adoption of various agri-environmental schemes, and scale up the innovative approach in the project to model agricultural policy impacts on a regional and national level.
Within the project, demographic, behavioral characteristics and socio-economic data will be collected using semi-structured interviews at case study level. Based on this information on farmer behavior, BESTMAP will set up agent-based models for each case study, capturing the decision making process of farmers associated with adopting agri-environmental schemes. The POLISES group implements the agent-based model for Germany and Czech Republic and supports the implementation for Serbia.
BESTMAP receives funding from the European Union's Horizon 2020 research and innovation program under grant agreement no. 817501.